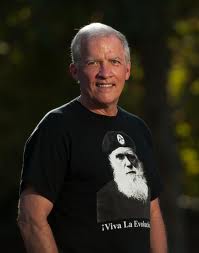 Dean Keith Simonton, Ph.D.
Dean Keith Simonton (PhD 1975 Harvard University) is Distinguished Professor of Psychology at the University of California, Davis. His curriculum vitae lists more than 430 publications, including a dozen books. Among the latter are Genius, Creativity, and Leadership; Scientific Genius; Greatness; Genius and Creativity; Origins of Genius; Great Psychologists and Their Times; Creativity in Science; Genius 101; and Great Flicks.
Simonton received the William James Book Award, the Sir Francis Galton Award for Outstanding Contributions to the Study of Creativity, the Rudolf Arnheim Award for Outstanding Achievement in Psychology and the Arts, the Theoretical Innovation Prize in Personality and Social Psychology, the George A. Miller Outstanding Article Award, the E. Paul Torrance and President's Awards from the National Association for Gifted Children, the Robert S. Daniel Award for Four-Year College/University Teaching, the Farnsworth Award for Outstanding Service to the Society for Aesthetics, Creativity, and the Arts, and the UC Davis Prize for Teaching and Scholarly Achievement.
He is Fellow of several scientific organizations, including the American Association for the Advancement of Science, the Association for Psychological Science, and ten divisions of the American Psychological Association (APA). He has served as President of the International Association of Empirical Aesthetics and the Society for the Psychology of Aesthetics, Creativity and the Arts (APA, Division 10), and is the current President of the Society for General Psychology (APA, Division 1). His research covers diverse manifestations of genius, creativity, leadership, talent, and aesthetics. Simonton's Google Scholar h-index is 48.