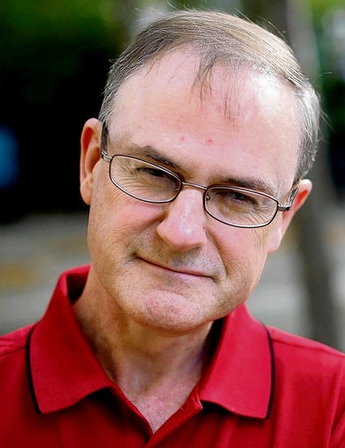 Burton Lee Ph.D., MBA
Burton Lee, Ph.D., MBA is Director of Stanford University's European Entrepreneurship and Innovation Thought Leaders Program in the School of Engineering. He was recently appointed to Ireland's national Innovation Taskforce by Irish Prime Minister Brian Cowen.
Based in Silicon Valley, Dr. Lee is considered one of the region's leading experts on the European innovation ecosystem; the role of meta-knowledge, artificial intelligence and product design in building innovation economies and cultures; startup and venture finance; corporate and university innovation; and government innovation policy scenes.
While at Stanford, over the past four years he has successfully developed partnerships with European national and regional governments, venture finance organizations and industry in Denmark, Italy, Finland, Norway, Ireland, France, Spain, Romania and Estonia, as well as with EBAN, the European Business Angel Network based in Brussels. 
Dr. Lee concurrently serves as Managing Director of Innovarium Ventures, a financial, technical and strategic advisory services firm with technology startup, angel investor, venture capital fund, university, corporate and national and regional government clients in Europe, Latin 
America and the USA. Recent clients include Ireland's University of Galway (NUI Galway), Denmark's Midt Jutland Region and Aalborg University, as well as the TIVIT ICT Industry Association of Finland and the CETICS ICT Industry Association of Colombia. 

Burton's professional history encompasses 15+ years of entrepreneurial, investment and senior executive leadership and advisory experience in venture-backed technology startup companies; venture capital and private equity funds; angel investor networks; global technology 
corporations (Daimler, HP and General Electric); federal S&T agencies (NSF, NIH and NASA); the European Commission (serving as an FP7 expert evaluator); research universities, and national and regional governments.
He is a researcher and frequent conference speaker and media commentator on the US and European entrepreneurship, product design, regional economic development, venture finance, university commercialization, and social media scenes. 

During 2009-2010, he served as the sole non-Irish member of Ireland's national Innovation Taskforce, appointed by Prime Minister Brian Cowen. He is a recognized global expert on innovation ecosystems and policy, technology startup companies, venture finance, university-based innovation models, and new approaches to technology cluster development. 

Dr. Lee holds a PhD in Mechanical and Electrical Engineering from Stanford, and an MBA in Finance and Entrepreneurship from Cornell.