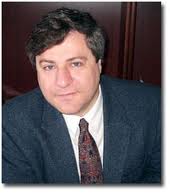 John Kounios, Ph.D.
John Kounios attended Haverford College, where he received a B.A. with a double major in psychology and music theory/composition. He then enrolled in the University of Michigan's graduate program in experimental psychology, where he received his Ph.D..
Kounios has held research and faculty positions at Princeton University, Tufts University, the Boston Veterans Affairs Medical Center, the University of Pennsylvania, and Drexel University. He has published research on a variety of topics in cognitive psychology and cognitive neuroscience, including knowledge representation, insight in problem solving, creativity, and episodic memory.
He is currently Professor of Psychology at Drexel University where his research focuses on the neural and cognitive bases of semantic information processing, problem solving, and creativity. His research has been funded by grants from the National Institute of Mental Health, the National Institute of Deafness and Other Communication Disorders, and the National Institute of Aging. His research has been reported by the New Yorker, The Wall Street Journal, National Public Radio, U.S. News & World Report, Scientific American, The Times (London) and other print and electronic media.