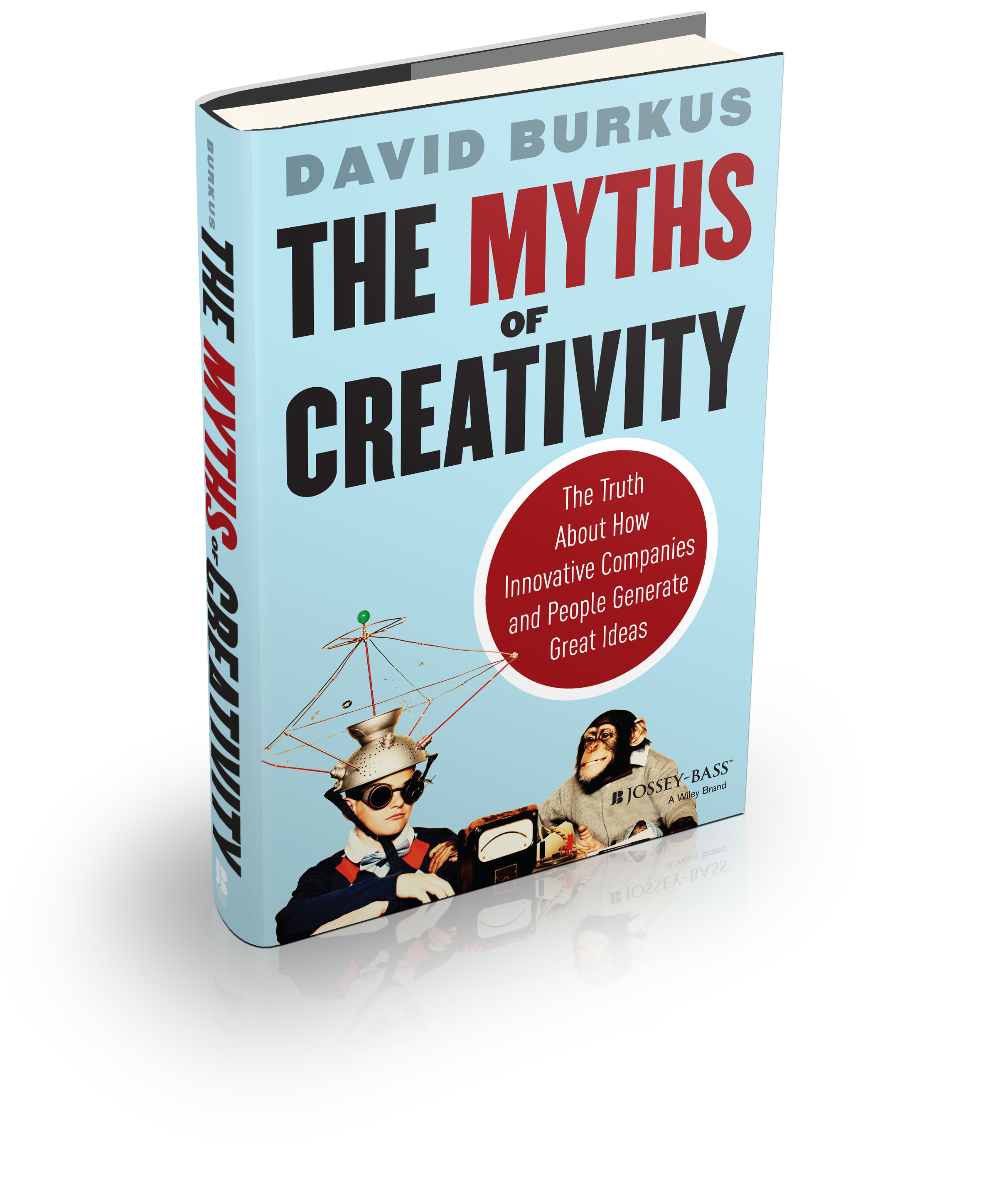 We tend to think of creativity in terms reminiscent of the ancient muses: divinely-inspired, unpredictable, and bestowed upon a lucky few. But when our jobs challenge us to be creative on demand, we must develop novel, useful ideas that will keep our organizations competitive. The Myths of Creativity demystifies the processes that drive innovation. Based on the latest research into how creative individuals and firms succeed, the book highlights the mistaken ideas that hold us back and shows us how anyone can embrace a practical approach, grounded in reality, to finding the best new ideas, projects, processes, and programs.
It's been almost two years since I began work on this project, over a year since it had a name, I am so excited to see it become a reality. For anyone who struggles with creativity, or who makes excuses for delaying the work of innovation, I hope The Myths of Creativity will help you overcome your obstacles to finding new ideas.
Please help spread this message by:
• Buying a Copy of the Book (or two, or three–they make great Thanksgiving/Hanukkah/Christmas gifts). Buying from Amazon.com is best for me, but any bookstore helps. In addition, I'm donating $1 of every book sold to Fuse Corps, an innovative nonprofit I profile in the book.
• Email your friends, family, coworkers, or former employer about the book.
• Spread the word on Facebook, Twitter, LinkedIn, Pinterest, Instagram, Behance or Path (or any other social network I haven't discovered). Be sure to include a link to the book.
• Share the book trailer, preview chapter, or my TEDxTalk.
• Repeat (multiple mentions through the day would only help me build momentum).
I sincerely hope you enjoy reading The Myths of Creativity. We've worked hard to craft a message that is entertaining and enlightening. Thanks for helping me spread it.